Grady-White
Never Compromise–Here's Why You Should "Get the Grady"
Ranked highest in every measure of excellence in any marine industry study ever done, Grady-White Boats has set the standard that other boating manufacturers try to follow. Known for world-class quality, reliability, safety and performance, our craftspeople have been building unsinkable boats with unsurpassed long-term value since 1959. Our Trademarked SeaV²® hull promises to deliver boating's driest, softest, most stable and all-around best ride.

We are passionate about communicating with our customers and building the best boat possible according to their needs. Customers inspire us, and it's those very relationships that keep them coming back for their second, third and even twentieth Grady-White.

Ask any Grady-White owner and they will tell you – There's no boat built like a Grady!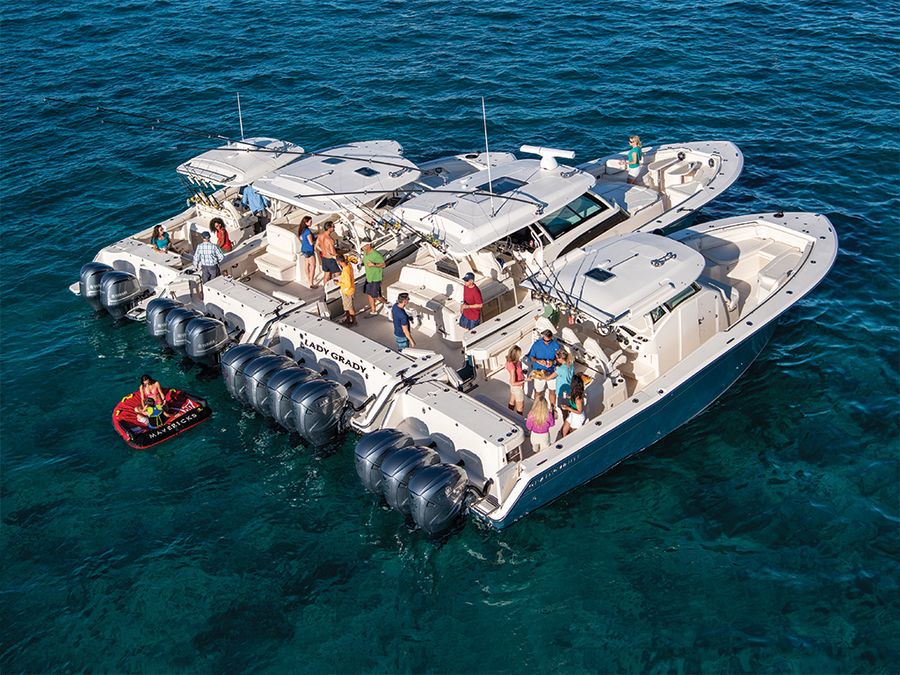 Current Grady-White Boat Models
About Grady-White
One of the most renowned saltwater boat manufacturers in the world, Grady-White constructs models ranging from 18 to 45 feet. Established in 1959, we have earned a legendary reputation for building ruggedly elegant offshore fishing boats and a level of customer satisfaction that is unmatched in the industry. Privately owned, the Grady-White team has achieved uncompromising quality through exceptional attention to detail.

We are in constant communication with our customers and personally answer calls, letters and e-mails. We read every customer survey and we use those comments to create new designs and patents which enable us to consistently deliver satisfaction and value beyond any other manufacturer.

Many Grady-White special features, equipment and our legendary SeaV²® hull are trademarked, patented exclusive innovations–unmatched by any competitive brand. From better hardware, superior laminates, structural integrity and unsinkable foam flotation, you'll find only the highest quality components in a Grady-White.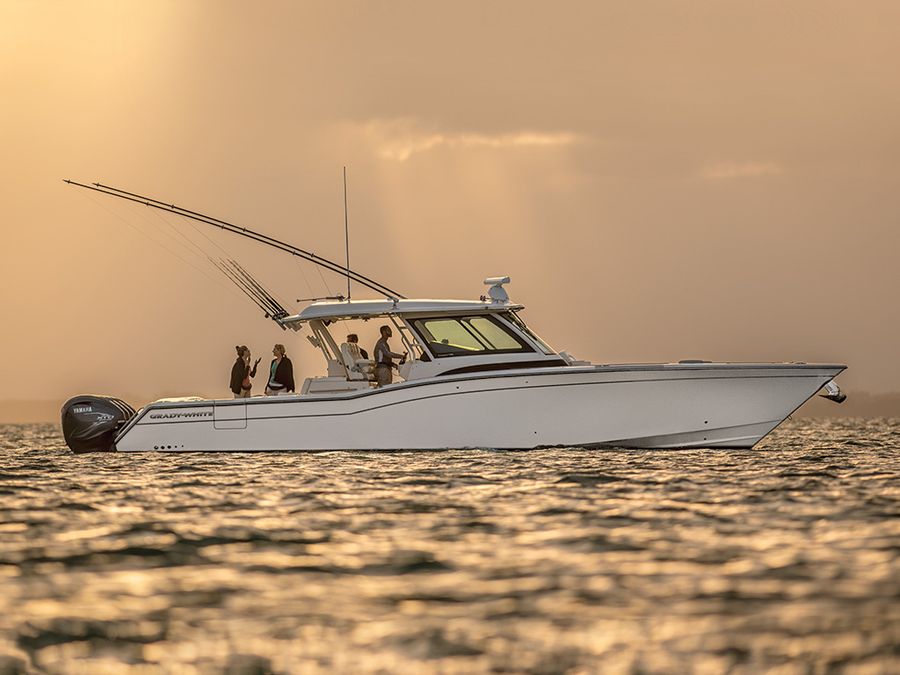 Contact the Manufacturer
The manufacturer will reply to your request as soon as possible.